How to prepare Prince2 Practitioner
Here is the message I received a few weeks ago: "I have just passed the Prince2 practitioner exam and I only had 36/80 (Failed), I did 2 mock exams and the official exam and I cannot complete the exam on time (I find that there is too much text to read and 2 min per answer is really short), I still have 15-20 questions that I cannot finish in the allotted time, do you have a technique to give me, and if you have examples of a mock exam, I am interested because I want to take it again in 1 month." For example questions, it might be worth investing in this book: The Prince2 method. You can always sell it second-hand afterwards. As the Foundation exam is relatively easy, the Practitioner requires real preparation. Here is what Christophe told me that I followed for his exam: " […] Of certif memory (since 1990, I have spent almost everything, from Windows to Novel, Notes Server, Cobol, ITIL, Cisco…), it is indeed the hardest that I have never done […]" So don't take this exam lightly , switch to cramming mode and invest your time!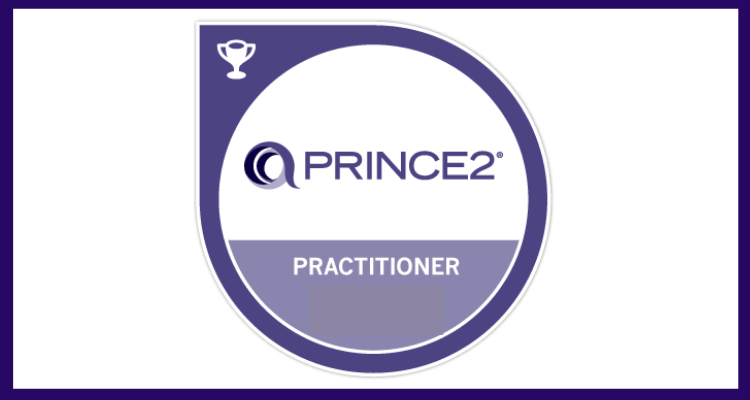 1. Prepare your book well
The practitioner exam is "open book". You must therefore prepare your book with post-its or bookmarks to find the pages of process descriptions more quickly," advises Olivier. Having the book available is a double-edged sword, of course you can refer to it to find the answer to the question, but you also quickly waste time! So knowing the structure of the book is crucial! And then you use the post-its to quickly jump to the different sections. It sounds silly, but looking in the index, finding 5-6 page references, checking each of the references to find the answer, it quickly takes a few minutes. So don't just rely on the index, but on your knowledge of the book structure! Thus, you will know where to find the most important reference.
2. Take your paper exam
"I strongly recommend taking this exam in paper format rather than in electronic format: you waste less time reading the scenario, and paper is easier to understand in order to plan your time", recommends Olivier. I don't know what the computer exam looks like but I admit to being" old school" and I prefer to have 3-4 sheets in front of me where I can underline in pencil, keep my finger on a paragraph on a sheet while I reread the question on another sheet, etc. Also, if you have prepared yourself by taking the PRINCE2 Practitioner dumps, it is better to take the real exam dumps as well.
3. Manage your time strategically
"The PRINCE2 Practitioner exam lasts 150 minutes. You have to read the script and answer 8 questions. Why not say 30 minutes to read the scenario and max 15 minutes per question? This is how to plan your exam well," shares Olivier. Spend time on the script, read it all once. Then read it again, cutting out the sections, taking notes in the margins. On the one hand, it will help you find your way around then, on the other hand it helps your memory to structure the content you read. Then reread it a third time : staying within the allotted time, gently reread the sentences whose meaning escapes you, word after word. Then process the batches of questions one by one for 15 minutes. "FYI, 44 points out of 80 are needed. That is 55% of correct answers", recalls Olivier. Remember your goal: to pass the exam! It is NOT to answer all the questions, let alone answer all the questions JUST, the goal is simply to get the minimum number of points to pass. So it is better to have answered 70% of the questions seriously and at your own pace and pass the PRINCE2 Practitioner rather than answering 100% of the questions at full speed by flipping a coin and failing. Take a mock exam in real conditions, that is to say by putting yourself in a situation : isolate yourself, block the allotted time and time yourself. This is the best way to see how you will react in a situation. This will allow you to adjust your preparation. Olivier also reminds us of a tip: "If you take the exam in a language other than the declared mother tongue, you have 30 more minutes for the exam."
Take the exam again quickly
I don't know about you, but I have a bad loser side... In other words, if I failed, I will try to iron it quickly with another preparation. You have worked a lot to prepare for the PRINCE2 Practitioner exam, take advantage of this investment and this momentum to take it again while you are in the movement. Take a few days to rest and re-schedule for the week following a date to retake the exam. The reason ? Ironing it in 6 months will take more work to get you up to speed. Of course that has a cost, in particular financial but at least you will have the" stamp" on the CV ;-). 5. Review your overall strategy Did you go through the certification on your own and it didn't work? It happens, nothing prevents you from asking for help and why not taking a training course of a few days to prepare yourself while being accompanied. You may need to be guided through the process and this is normal.